I have come across many organizations where as soon as they see High Cost per Acquisition, they start to experiment on the landing pages, do A/B tests, multivariate tests & what not.
Resulting in CPA being the same as before or maybe slightly low.
Experiments on landing pages are fine but were they really the main issue affecting your CPAs?
What if your…
Desktop site is fine but mobile UI/UX is not so good?
Website is fine but you are targeting the wrong audience?
Website loading on Firefox browser has some issues? (button not getting clicked, etc)?
Mobile site loading speed is too high resulting in high bounces & high CPAs?
and so on
All these will result in High Cost Per Acquisition.
Instead of taking decisions based on your intuition & wasting a huge amount of resources, a deep-dive analysis will save you from it.
Let's look at
What is Cost Per Acquisition?
Definition of Cost Per Acquisition
Cost Per Acquisition (CPA) = Advertising Cost / Conversions
It is also called as Cost Per Action or Pay Per Acquisition. Advertising Cost refers to the cost incurred in ad networks such as Google, Facebook, etc.
Normally, while referring to Cost Per Acquisition, we actually mean Cost per Acquisition of Overall Website. But we can also breakdown CPAs by…
Device
Channels
City 
Campaigns
Browsers
and so on
What are Cost Per Acquisition Benchmarks
Here are Cost Per Acquisition Industry benchmarks by wordstream.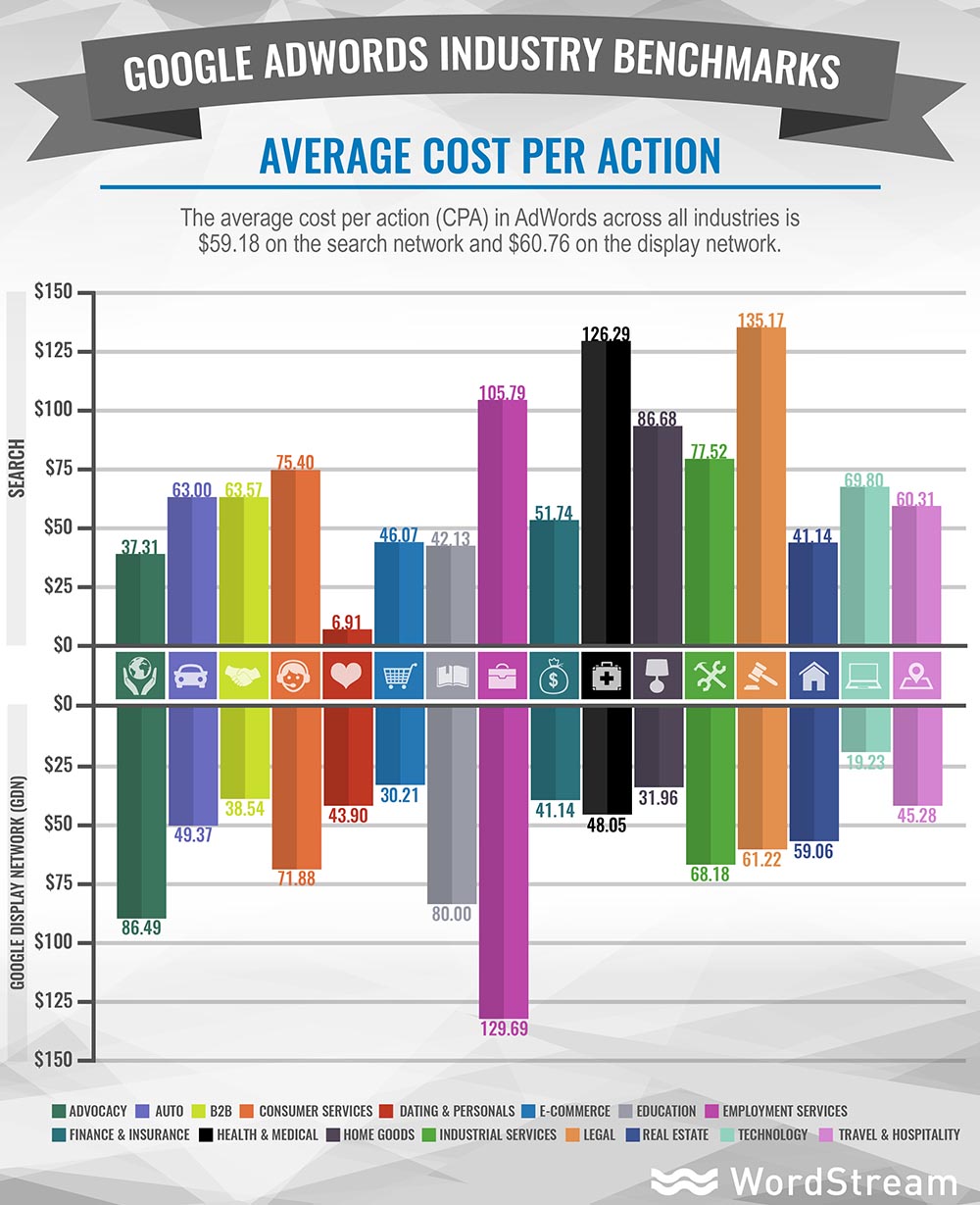 Here is another one by Hubspot.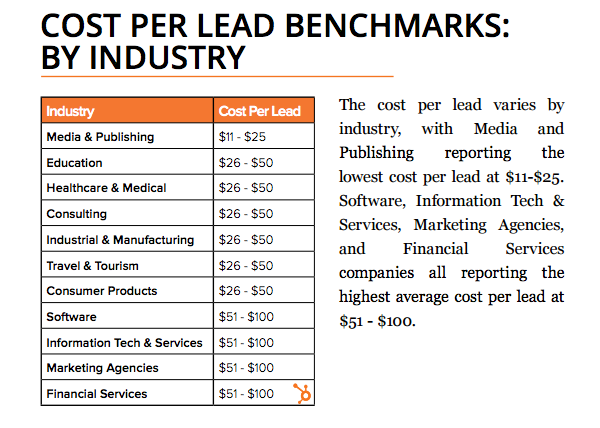 14 Ways to Reduce Cost Per Acquisition
1.) Check CPAs on all Platforms – Understand Attribution
The most important thing is where are you looking for Cost Per Acquisition Reports.
Is it Google Adwords? Google Analytics? Facebook Insights?
Remember, Conversions are attributed differently on each tool. For…
Google Adwords, its Last Adwords Click Attribution.
Google Analytics, its Last Non-Direct Click Attribution.
Facebook, its Last Facebook View or Click Attribution.
Mixpanel, its First Click Attribution.
and so on
Also, they might differ in conversion window & day of conversion attribution.
A simple example would be, let us say a user follows a click path
Google Adwords > Organic > Facebook > Conversion
Facebook > Email > Google Adwords > Conversion
Conversions would be reported as…
Analytics Reports: Facebook = 1 & Google Adwords = 1
Adwords Reports: Adwords = 2
Facebook Reports: Facebook = 2

That is why you may have encountered sometimes…
 Google Analytics shows High Cost Per Acquisition as compared to reports in Adwords or Facebook.
It's always better to track conversions on all platforms, understand attribution & then report the Cost per Acquisition.
2.) Use Adwords CPA Scanner
You can use Adwords CPA Scanner Script, which will scan your CPAs across various dimensions such as…
Campaigns
Campaign -> AdGroups
Campaigns -> Devices
Campaigns -> AdNetworks
Campaign -> AdGroups -> Devices
Country -> City
Campaign -> City
within seconds.
Have a look…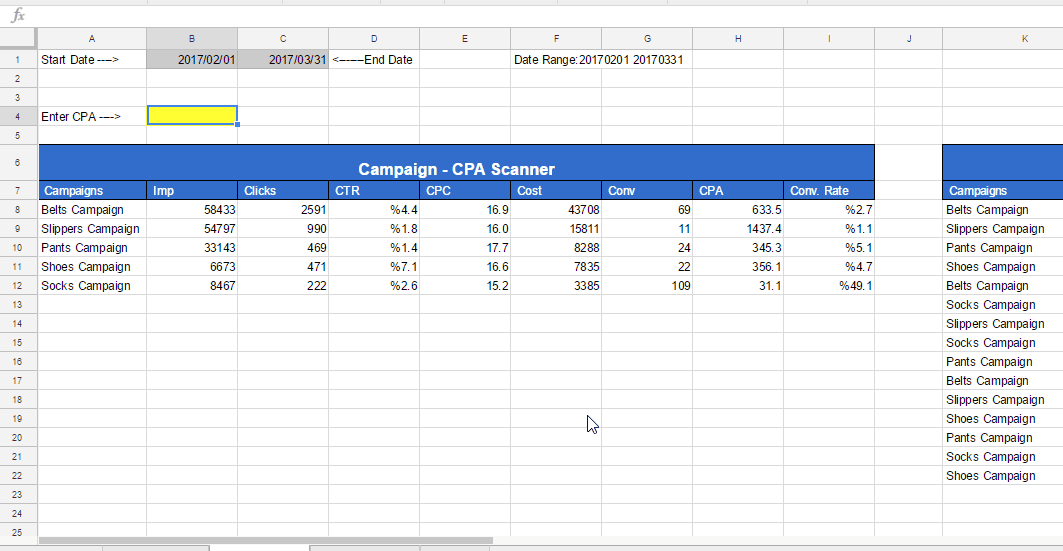 You just have to Enter CPA limit. (let us say X$)
It will scan CPAs across dimensions & you'll get the dimension for which the (CPA > X) or (Cost > X and Conversion = 0) 
Check the article about Adwords CPA Scanner.
3.) Pause Ad Networks having High CPA.
If you find that any of the ad networks is having high CPA, simply pause it.
Make sure you check the advertising settings for correct targeting.
Check each campaign by ad network
Google Search
Search Partners
Display Network
You can use the AdWords CPA scanner to find all Campaigns –> Ad networks having high CPA in seconds.
4.) Pause Cities having High CPA.
If you are targeting the whole country, make sure you keep the watch on city-wise CPAs."
You can also separate the campaigns by high performing cities & low performing cities.
If you find any cities having CPA higher than your CPA limit, pause it. Make sure you select large date range (2-3 months)
Check out Adwords City Optimizer Script which will help you. (gif below)

While trying to target new cities in AdWords, you can check for their Organic Conversion Rate. & Revenues.
(Make sure you apply filter as transaction > X for significant volume)

5.) Pause Placements on mobile apps.
I haven't yet seen any good performance on mobile apps placements.
If you have encountered the same, simply select your display campaign then scroll down towards campaign placements exclusion &
Add "adsenseformobileapps.com"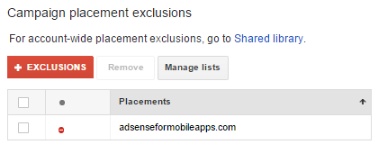 This will save your huge amount of money.
6.) Reduce Bounce Rate.
This is obvious that you should have low bounce rates to reduce your CPA.
Simply because you incur cost when someone clicks on your ad. When they land on your site & bounce, that Cost Per Click is gone.
Imagine, the stats as CPC=2$, Clicks=100, Cost=200$, Bounce Rate=90%
So, Cost of Bounced visitors = 180$ (wasted spends)
That cost becomes huge when you consider lakhs of monthly visitors.
You can also check Bounce Rate & CPA positive correlation.

Copy This Template Now [Same template]
Also, check Device Bounce Rate vs CPA

Copy This Template Now [Same template]
You can now see how bounce rates affect CPA.
Consider reducing mobile bounces if it is affecting you overall CPAs.
Do check: 10 Ways to Analyze & Reduce High Bounce Rates.
7.) Use Ad scheduling
Analyze the Hour of day & Day of Week Reports.  Only run campaigns on particular times of the day.
You can check Hour of day & Day of Week Script to automate this process.
Also, you can filter these reports by
Here is a glimpse…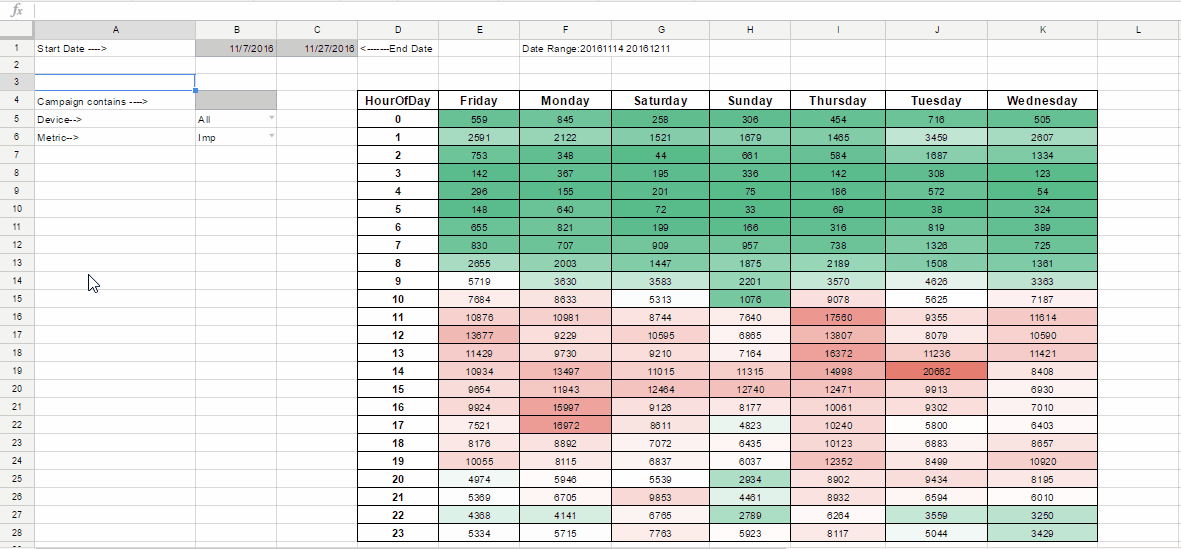 You can also check for Adwords Trend Analysis Report & download it to your account.
Here you can analyze CPAs in the
Daily Report

Look for any particular day having high CPAs.
How holidays/festivals affect CPAs
Day of the Month Report

Look CPAs for starting 10days, Middle 10days & end 10 days of the month.
Split month by 15-15 days
and so on
Day of the week Report

Analyze CPAs for Weekends/Weekdays
Also, try Mon, Tues, Wed vs Thur, Fri, Sat, Sun
etc
Month of the Year Report

Analyze CPAs for each quarter.
CPAs on seasonality
& so on.
Ad Scheduling is a Powerful feature, which when implemented right will help you allocate budget to maximize your ROIs.
8.) Improve Quality Score
Improving your keyword Quality Score will lower your CPC, which in turn will reduce CPA.
Here are the Quality score factors
Landing page experience,
Ad relevance,
Expected clickthrough rate (CTR).
You can use Quality Score Optimizer to check the status of the factors.

[UPDATE] Google has now launched new Quality Score Metrics, which you can now directly use in your reports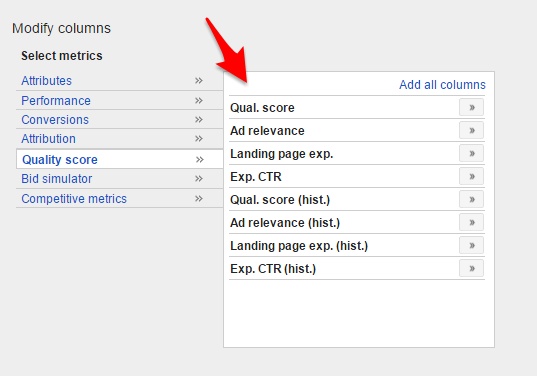 To Improve Quality score, make sure you Search Query, Ad Copy & Landing Page are relevant. You can use the reports outlined in the following point.
9.) Check Search Query, Ad Copy & Landing Page Relevancy
Check if the user's search query (search intent) matches the ad copy & landing page.
There might be times when you have good ad copy targeting relevant search query but the landing page shows different messaging or is a normal home page.
Remember, when you search for something "Free Products" > Click on the Ad Headline "Free Product" > Land on a website just to know that it now costs 100$.
How frustrating is that!!
…
Here is a report which can help you analyze Search Query, Ad Copy & Landing Page Relevancy.

You can also use this report to improve Adwords Quality Score.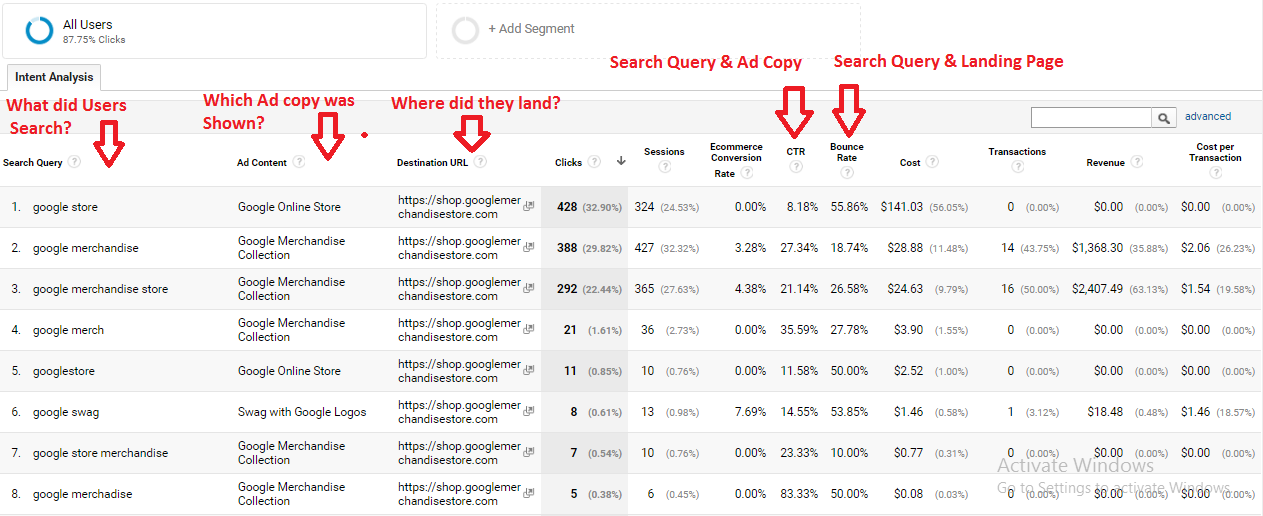 You can scan through your search query, AD copies & landing page URLs. Also, check their CPAs
10.) Reduce Website Load Time
This is one of the important factors in reducing your Cost per Acquisition.

If your website loading speed is too high, it is better not to start paid marketing at all.
Here is the custom report in Analytics to compare Avg. Page Load Time & Cost Per Transaction.

You can always find the positive correlation between Avg. Page Load Time vs Cost Per Transaction.
To Analyze Page Load Time check out…
Some of the suggestions by Google to reduce your site load speed are…
11.) Implement AMP
Most of the time mobile might be the main cause of High CPAs. Check the CPA vs Page Load for devices.

Copy This Template Now [Same template]
The solution would be to optimize mobile sites or to implement AMP.
The Accelerated Mobile Pages Project (AMP) is an online publishing format optimized for mobile web browsing, created by Google.
It has 4x Page Loading Speed & 700K + domain have already implemented AMP.
You can compare the differences after implementation.
Here is insight for NON-AMP post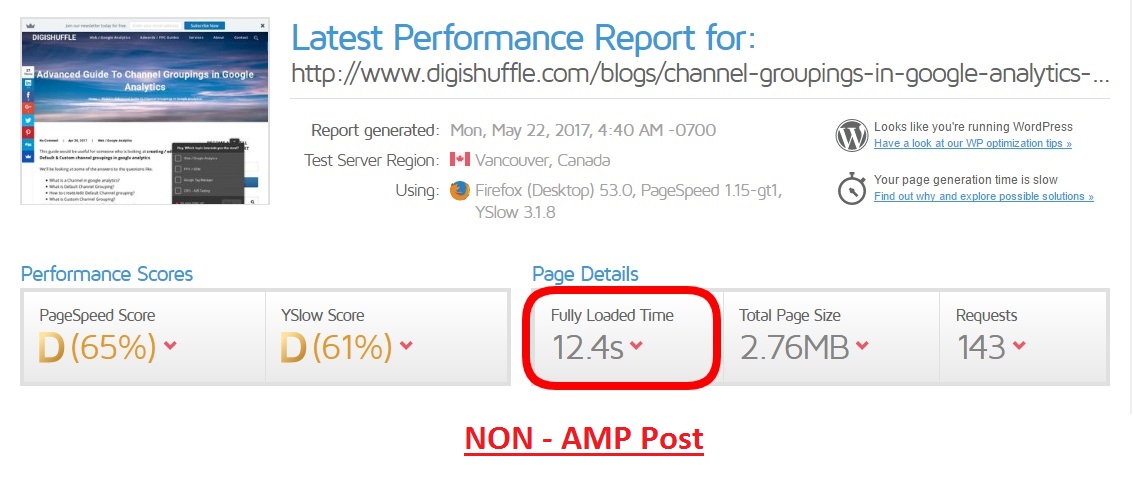 For AMP post – 
Here are some of the guides to create AMP:
https://www.ampproject.org/docs/tutorials/create
https://yoast.com/setting-up-wordpress-for-amp-accelerated-mobile-pages/ (WP users)
12.) Collect Emails ASAP
According to Direct Marketing Association (DMA) and Demand Metric Stats,
The email had an Avg. ROI of 122% which is more than four times higher than other marketing formats including social media, direct mail, and paid search.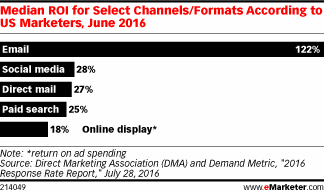 Collecting emails is an art by itself. If you are thinking about offering something free for emails such as
Newsletters
Guides/Tips
Tutorials
Discounts / Cashback
Let us look at what industry experts are doing…
Example #1

One of the greatest examples would be neilpatel.com. If you visit its landing page, you are greeted with a webinar registration with the live timer & a compelling video.
You can see that he collects emails by …
Creating an urgency & in exchange, offers a free webinar where he goes through some of his modules.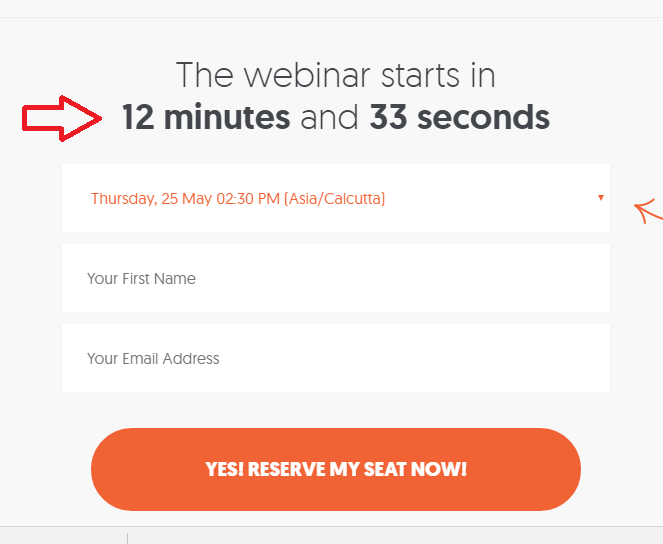 To create webinars you can use Webinarjam.

Example #2

Another Example would be by Ramit's iwillteachyoutoberich.com.
Here he asks the users to take a quiz.
After completing it, he asks emailIds to send the results.
This also helps you filter your target audiences.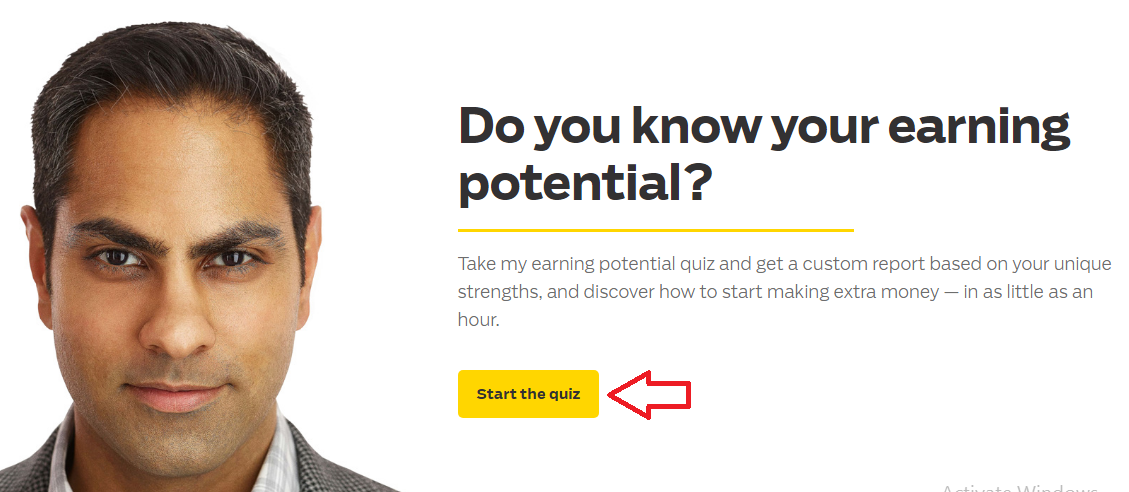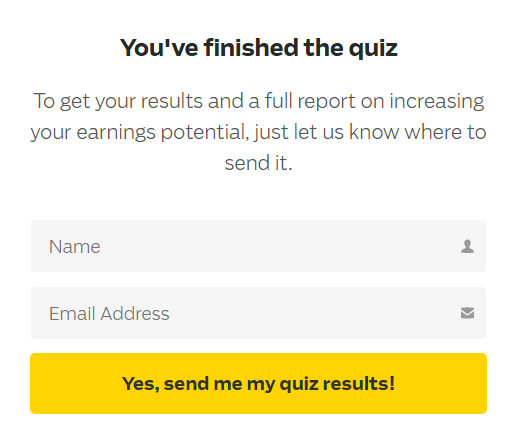 A great tool for this is leadquizzes.com.
Understanding your buyer persona is the crucial step before implementing any email collection strategy. So that you can make an offer which can't be refused.
Other methods to collect emails would be to use lead forms on different placements of your website.
You can try using…
Subscribe Bars on sidebar, top bar or at the bottom
Pop-ups when the user scrolls to the bottom of the page
Pop-ups when the user to leave the website.
Chatbox to ask users for email.
and so on
For Live Chat, Check out WP Live Chat.
If you are a WordPress user, try using sumome which is one of the best plugins out there. You can even A/B test on your Pop-up messaging.

13.) Retarget Users on all Platforms
Importantly, If you are not collecting audience list in Analytics/Adwords or Facebook. You should do it now.
Check:
How To Setup & Debug Facebook Pixel Code – Google Tag Manager
10 Powerful Facebook Custom Events To Build Custom Audiences & Define Conversions
Remarketing campaigns mostly have lower CPAs & maximum ROI.
Go To Audience > Behaviour > New vs Returning Report. You can see returning users have
More transactions, revenue & Conv. Rate
Also, Better engagement.

You can create remarketing list of users by tracking various events such as
New Registrations
Add To carts
Remove From Carts
Newsletter sign ups
Case study downloaders
Users with AOV > X$
Users with Pages/Session>2 or Session Duration>180sec.
and so on
&  remarket them with relevant messaging on Google, Facebook & other ad networks.

Make sure to install the pixel for the respective ad network to start collecting the list.
14.) Test, Test, Test
There is no single golden strategy that works.
Even if you follow the same steps of a successful company, chances are you'll not get the same results.
But, if you analyze your own customers, you will learn more about your customers & your product. This will have a powerful impact & you'll know
Who my loyal users are?
How can I make them spend more?
How many users are in See & Think phase? (Avinash's terms)
How can I make them convert?
Is my website engaging? Did Users like it?
What more are my users expecting?
Test everything from Ad Copy to Landing pages to Different Pricings.
Check What can you A/B testing for different elements.
Tools you can use for A/B testing:
Using the combination of the above techniques will create an impactful change in your CPAs & ROIs.