I would like to highlight some mistakes which most of the businesses make and how you could avoid them.
Many times we tend to ignore our smaller mistakes which eventually leads to bigger losses in future.
Here are the top 4 mistakes you should always avoid if you want a run successful campaigns.
So let's start.
Mistake #1: Not Defining Campaign Goals and Targets
I would like to highlight this as a first mistake which most of you make. Without a goal, you're just a lost traveler with no destination. It would make no sense just to burn out the money without knowing any possible returns.
Its not just about defining a campaign goal, its actually tying up many campaign goals which in the end add up to your business goals.
Some of you might say, 'Yes, I have goals and they are my website conversion' or 'the leads'. Yes they actually are, But..
What about Micro Goals??
What about Daily/Weekly/Monthly Targets for these goals?
What about your Industry benchmark?
What about dependency among the goals (Eg: Do users downloading pdfs convert more than those who dont)?
What about cost associated with each goal? Is it profitable in long term?
Even if you are a newbie blogger or a big MNC, everyone needs to have goals.
The greater risk is for the new startups as compared to big companies. If you are spending lots of money without having a goal or any long term returns, one day it would surely turn out to be disastrous.
Here, check the reasons of failure of 200 startups,
Survey by Quartz Media: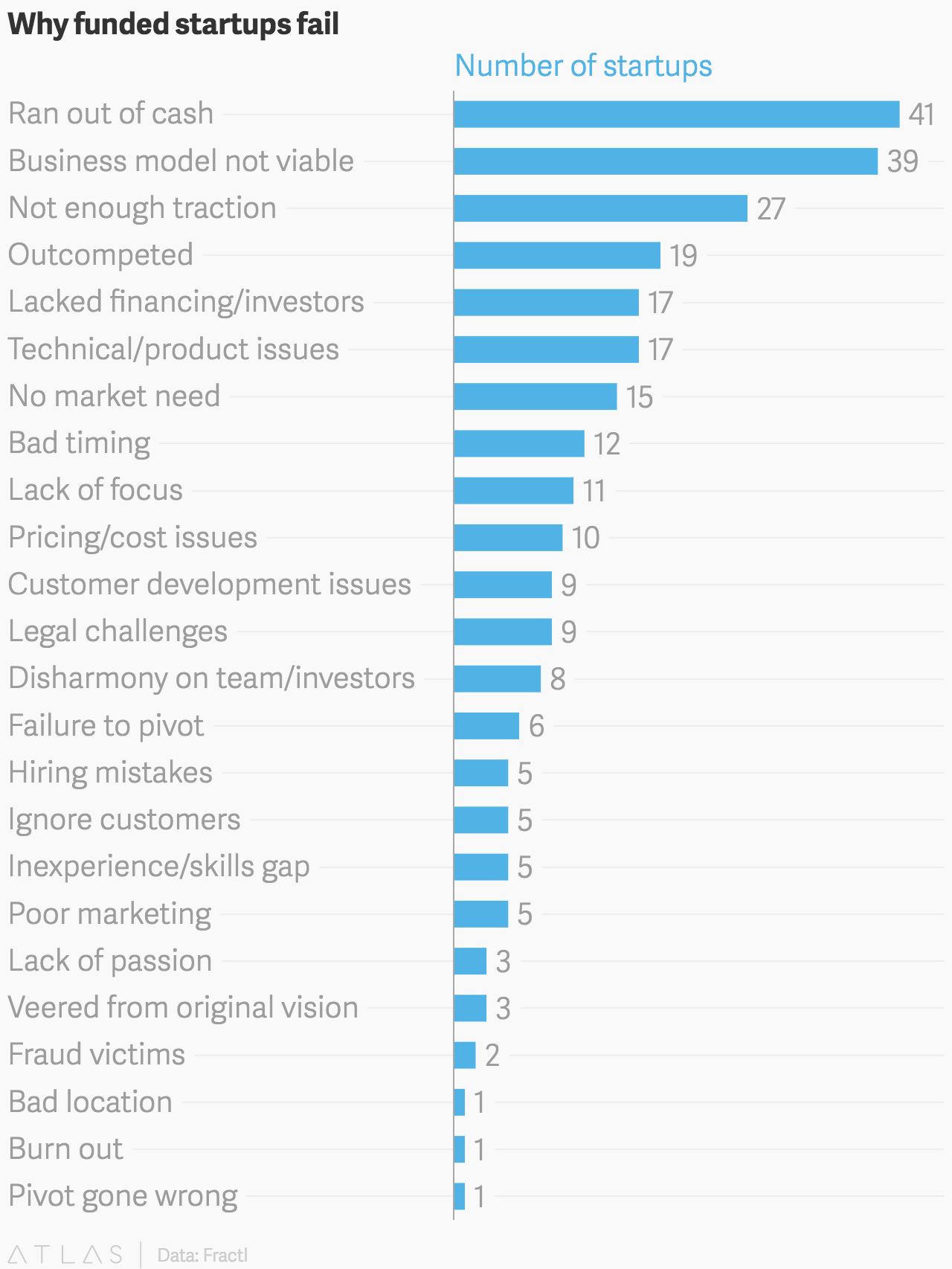 Another,
Survey by CBI insights of 100 failed startups.
According to the reports by CBinsights and Quartz Media, one of the top main reasons for the startup failures is Running out of Cash.
So, make it a habit of defining goals and targets for any campaigns you launch.
Defining goals lets you measure the costs and the returns associated with it. So make sure you are spending keeping your goals in mind.
How to Define Goals?
Goals should be S.M.A.R.T
Specific – Clearly Defiend
Measurable – Can be measured like in Google Analytics or adwords
Attainable – Can be achieved
Realistic – Result – oriented, Rewarding
Time sensitive – Time Bound
Always define two types of goals:
Macro Goals
These are your main goals like the e-commerce transaction, lead submissions, SaaS service purchase,etc. These goals are the reason why your site or app is live.
Micro Goals
These are your secondary goals like newsletter subscription, social shares, pdf downloads, etc. Its good to measure these goals and also the impact they have on macro conversion.
These might be the initial steps taken by users in the website conversion funnel.
Also you can segment these users for in depth analysis as this number is mostly greater than macro goals.
You can use the goals or events feature in google analytics to track how many users complete these goals.
Take a look at the example from Amazon site where you can track Sign-ups or Add to carts as micro goals.

Goals in Google Analytics
You can set up goals in Google analytics by going to Admin > View > Goals
You can create 4 types of goals :
Destination – (page path of conversion page)
Duration – (Time spent on your site)
Pages/Session – (No. of pages viewed in a session)
Event – (Custom defined event)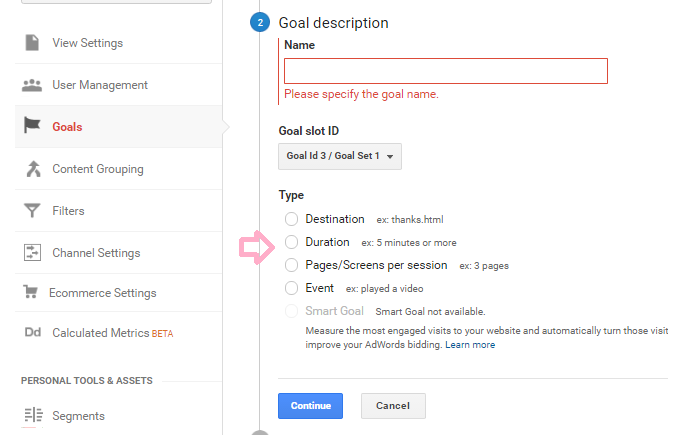 Some Goals Use Cases
In Google Analytics, you can check the dependency of micro and macro goals by creating a segment 'User completing macro goal'. Here is an example.

Here, you can check how many users who have Registered (Micro Goals) or Entered Checkout (Micro Goals), have purchased the products (Macro Goal).
Purchased completed users : 58, Registered Users who completed Purchases : 16 and so on.
Further segmenting by device, city, etc would result in Gold Mines…!!!!!
Secondly,
You also get multi channel attribution reports in GA. This is actually the result of properly implementing URL Tagging (Mistake #2) and setting up goals in GA.
You can actually see how your previous campaigns actually helped users to convert.
i.e Which campaigns were the touch points for the users in their conversion journey?
These reports will help you budgeting your campaigns in future.
You can use different attribution models which suits your business goals. There's a lot more in this report which is rarely used but..
This would be for later post, for now i'll just paste the screenshot of Top conversions paths report.

How To Set Targets?
Setting goal targets is an art by itself. You can get better at it once you start applying it. Targets shouldn't be too high or too low. Do research on your previous similar campaigns or analyse the benchmarks in the industry.
One way is to look at your main business goal targets and how this particular campaign would add to that. So you can break down you main targets into chunks and set one of them as a target to the campaign that you are going to launch.
Also, if your previous campaign saw revenue grow by X$, you can now target growth by Y$ (Y>X). You get the idea!!
Its normal if you don't achieve the targets at first. Important thing is to learn and segment your data to deep dive what went wrong and improve your targets and strategy in future campaigns.
Just follow this cycle: Strategize –> Set Targets –> Launch Campaigns –> Learnings.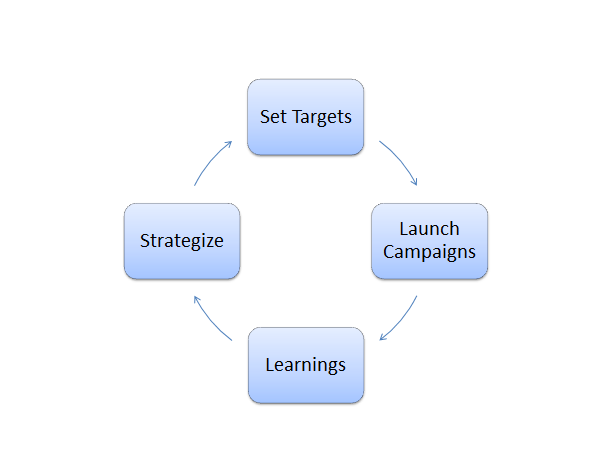 Also check out How to set realistic marketing goals, advice by some of the industry expert. I have copy pasted their summary below. Here's what they have to say:
Take time to truly understand your current position in order to set achievable marketing goals.
Choose 1-2 core goals that impact the bottom line and 3-5 supporting goals. Anything more than that will distract you from what's most important.
Alternatively, try focusing completely on just one goal.
Pick goals that you genuinely care about achieving.
Don't just focus on the finish line; enjoy the process of achieving your goal.
Set the minimum bar at delivering on at least 70% of the planned improvements each quarter.
Even marketing superheroes like Rand Fishkin have trouble maintaining laser focus on their goals.
Approach each new marketing goal with as much data and information as possible.
Make sure your short-term goals always support your long-term prospects.
Make sure everyone from your team is on board when setting marketing goals.
Mistake #2 : Not Tagging Campaign URLs
Whether you are a social media marketer, search engine marketer, email marketer, or a overall digital marketer. if you don't tag your URL, then whole campaign goes for a toss.
Even if you see increase in sessions,users, conversions, etc, it will all be attributed to direct traffic. Also you won't be able to segment the users who came through the campaigns and the users who actually came directly unaware of the campaigns.
The learnings portion of the cycle described above would be absent which would result in null knowledge in strategizing next campaign.
The process of tagging is quite simple if done properly.
If you are working in silos or not, always use a spreadsheet or excel to define the source, medium and campaign parameters and share it to all the agencies/teams before starting the campaigns. Its always good for everyone to be on the same page. I have shared an example below: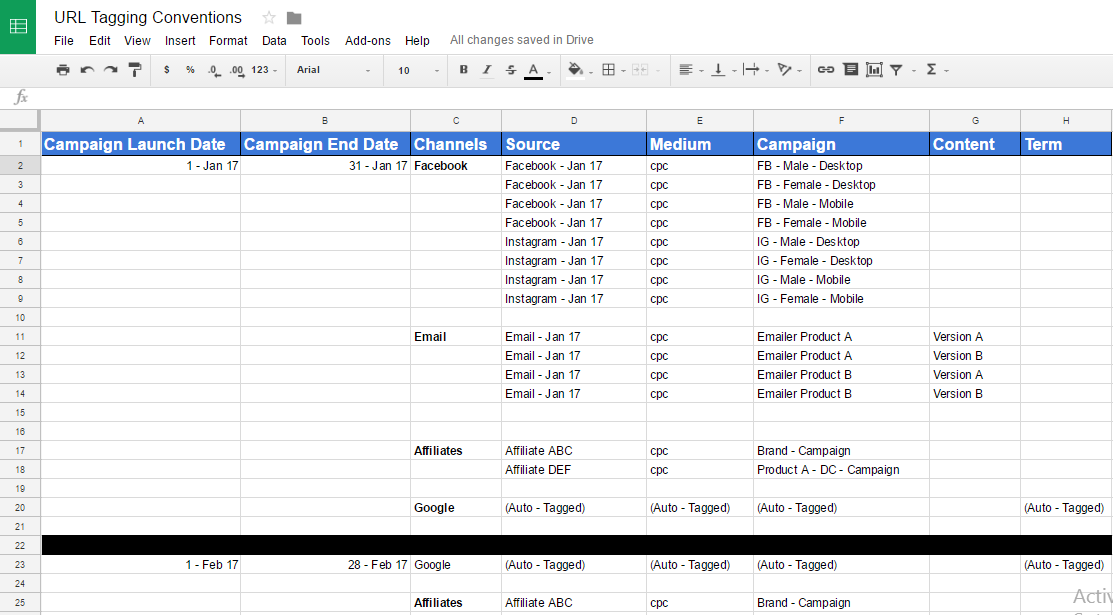 How Do I Tag website URL?
For URL tagging, you can input the following parameters in the urls:
Website URL
Campaign Source
Campaign Medium
Campaign Name
Campaign Term
Campaign Content
You can use the google tool for tagging URLs here: https://ga-dev-tools.appspot.com/campaign-url-builder/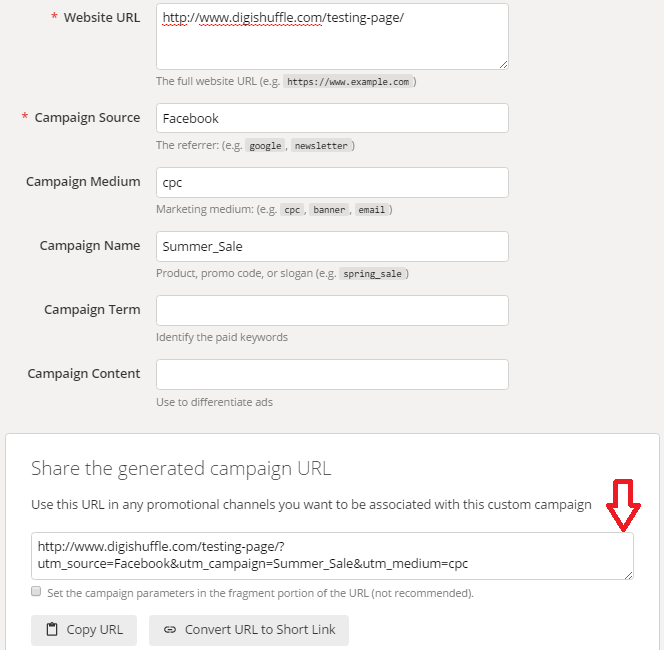 Here, I have used Campaign Source, Campaign Medium and Campaign Name parameters. The tagged URL is generated in the box below.
If you find the URL too long and ugly, you can also use bitly URLs. Just copy the URL above > Go to bitly.com > Signup for free.
Then you have this dashboard in front of you. Just click Create Bitlink in the top right corner and paste your copied tagged URL.

Here, you can customize the URL.
Eg: I have customized my long tagged url:
digishuffle.com/testing-page/?utm_source=Facebook&utm_campaign=Summer_Sale&utm_medium=cpc
to just
bitly/SummerSale_Products
You can make the URL clear, short, concise which will also increase your CTR, as the former might seem spammy to some users.
How Do I Test Tagged URL?
I always recommend creating a test page or to have a staging site to test you code implementations. I have used my /testing-page, which is excluded in my filtered view.
The most simple way is to copy your tagged url ( bitly/SummerSale_Products) and paste it in your browser and check the real time reports in analytics.
You can see the source and medium in real time (Facebook, cpc).
So to summarize, before launching campaigns
Make sure you check all of your URLs, if they are getting captured as you have planned.
Check your parameters properly.
They are case sensitive. (facebook and Facebook are considered as different sources) 
Use bitly URLs if possible, as they are short and concise and may result in increasing your CTR.
Share the URL tagging convention sheet to everyone in your team.
You can also use Google Tag Assistance Plugin to check if there are no errors in GA implementation .
Mistake #3: Not Targeting Right Audience
Remember Branding Campaigns ?? You spend millions of dollars for some marketer to tell you that you had billions of Impressions or video views. Seriously???? Don't get fooled and assume that metric as a Goal.
You can also get views or impressions by targeting wrong audiences too.
Many of you might think you are targeting the right audience but most of you are not..!!!
According to Neilson Digital Ad Ratings, Nearly Half of the Online Campaign Miss their target audience.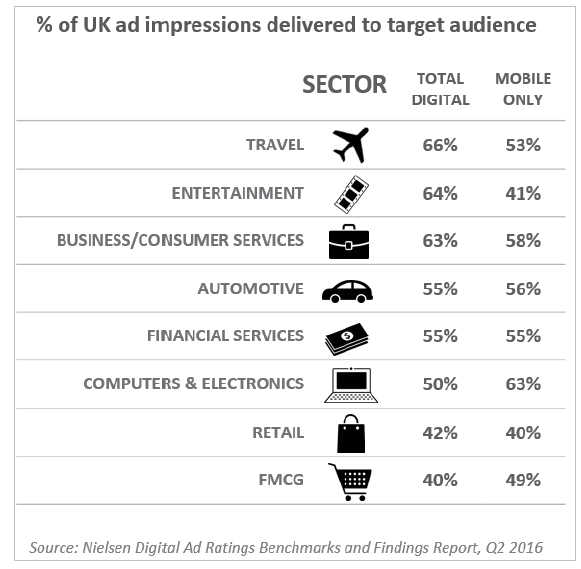 Only 64% of ad impressions in the travel category were viewed by the intended users. While it was 53% for mobile users.
FMCG and Retail struggle the most to target their audiences. i.e only 40-42% of ad impressions were served to targeted audiences.
Check the similar Bechmarkes for asia pacific.
Reaching 100% on target ads is impossible for anyone but at least you can try to improve it through your strategies.
How To Find Target Audience?
One way to check is Go to you analytics > Audience > Demographics > Overview report and apply segment of converted users.
You can also compare the demographics of total users on your site vs converted users. Here's an example
Age Chart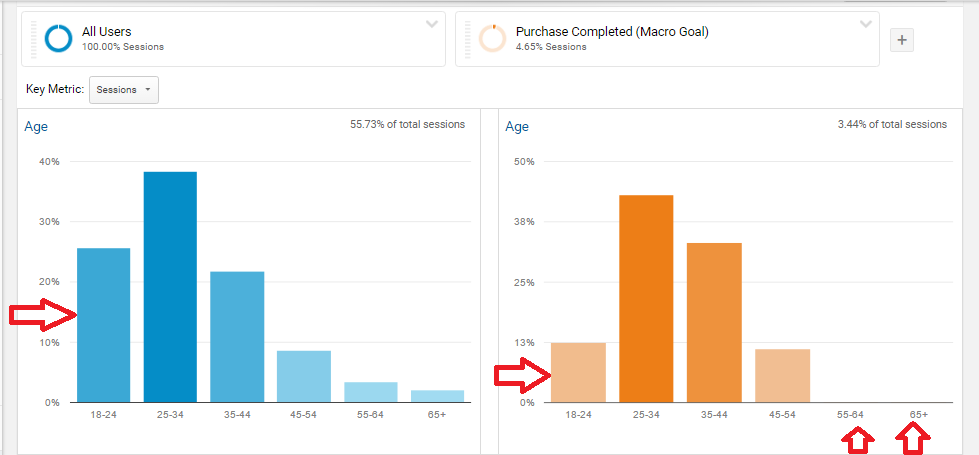 Gender Chart

Observations
You can see that the actual site visitors of age group 18 – 24 is more but the converted users of the same group are less.
So, you can focus on the 25-34 and 35-44 age range and ignore the 55+ while targeting.
Also, you can check the conv.rate of gender. If it is more for females then focus on it more.
Lets take a look at the affinity and in- market audiences report
Observations
You can similarly check the affinity and in-market segments of your converted users.
One way to target is to see the %of Segments converted (i.e % of Technophiles, Movie lovers,TV Lovers converted and then target them)
You can directly check the goal/e-commerce conversion rate of those segments in the Interests reports.
You can also check the locations and language reports to make sure you are targeting the right users.
You can then use the above info and use display planner for more placements ideas.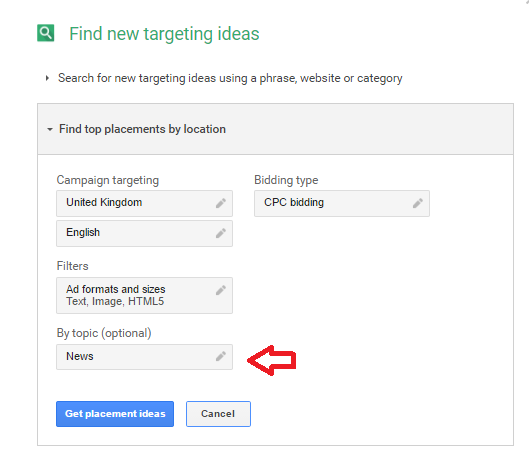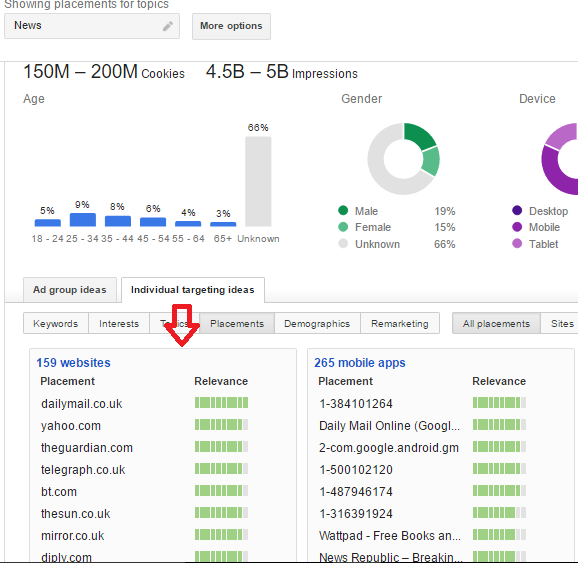 You can also try using Alexa.com to analyse the demographics data on your competitors website

Other tools for competitor analysis to try out are-
While the campaigns are live ,always keep an eye on the Bounce Rate metric.
Mistake #4 : Not Doing A/B Tests
A/B test is not just a one time work, its a continual process of growing your business. Many big organizations have it as a culture.
The sooner you learn, the sooner you grow.
In order to get learnings, you should always do A/B tests. Be it an ad copy,social media posts, branding videos, landing page,etc
Just to give a short example, ShutterStock a world's largest creative marketplace with 700000+ customers implements number of A/B tests such as:
Copy and link colors
Search Results algorithms
Pricing
Language Detection algorithms
Video Playback Design
Usability in downloading
and more…
Every small tests might result in an uplift. You can check more about the Experimentation Culture at Shutterstock.
Also, Etsy is an ecommerce P2P website with more than 54 million registered users. They too follow the similar experimentation culture. You can check their experiments, the learnings, best practises and more at Experimentation Cultutre at Etsy.
While running campaigns, you can try to allocate 10-15% of your budget for A/B testing. Its not a rule but just to have a decent sample size.
Try A/B testing your..
Ad Copies 
You can try experimenting on.
Headlines and Description
Display URLs
CTAs
Including or Excluding Brand Name, City, etc.
Using synonyms or variations of keywords.
Including Prices or discounts or both.
Separate ads for desktop and mobile
Ad scheduling – Different ads at different times of a day,etc
Landing pages
Try experimenting on
Font Size, Font Family
Button Colors
CTAs on buttons
Displaying prices
Background image (Different Genders)
Heading Content
Adding or Removing (if low) ratings or reviews
Highlighting 'Free goodies or offers if you convert now'.
Up-selling and cross-selling on landing pages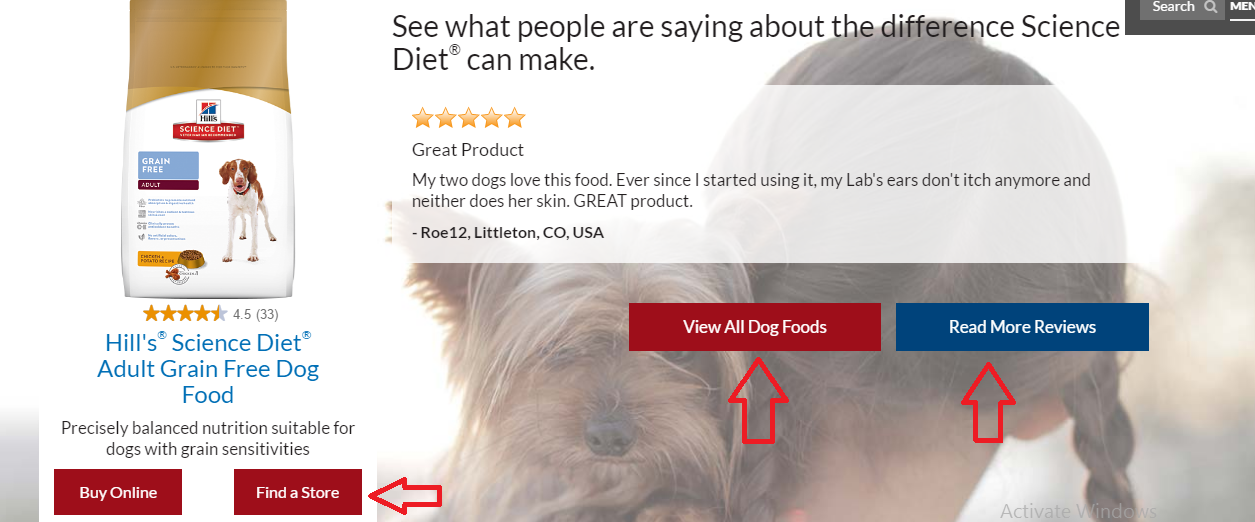 Lead Forms
Try experimenting..
Changing no. of form fields. May just a Phone no or an email would also do good.
Changing Title of the form
Changing the background color
Including more key benefits for registering
Changing Form submit CTA to 'Get The Pricing Now'  or 'Email me Now', etc
Include text 'Offers or some goodies for first 100 lead users' (if you don't have, Create one)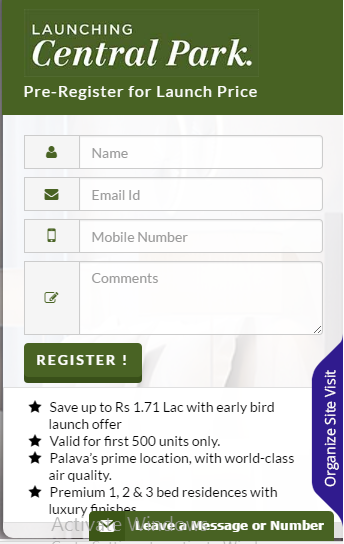 Pricing Features
Try experimenting.
Changing Pricing package name 'Startup' to 'Small Business', 'Startups and Bloggers' , 'Visitors < 1million', etc.
Changing Pricing format to yearly, quarterly, 6 months, etc
Introducing some decoy package to push people to buy desired package
Different background colors for different packages
Different Free Trail periods
Money Back Guarantee (within different Time durations)
Changing CTAs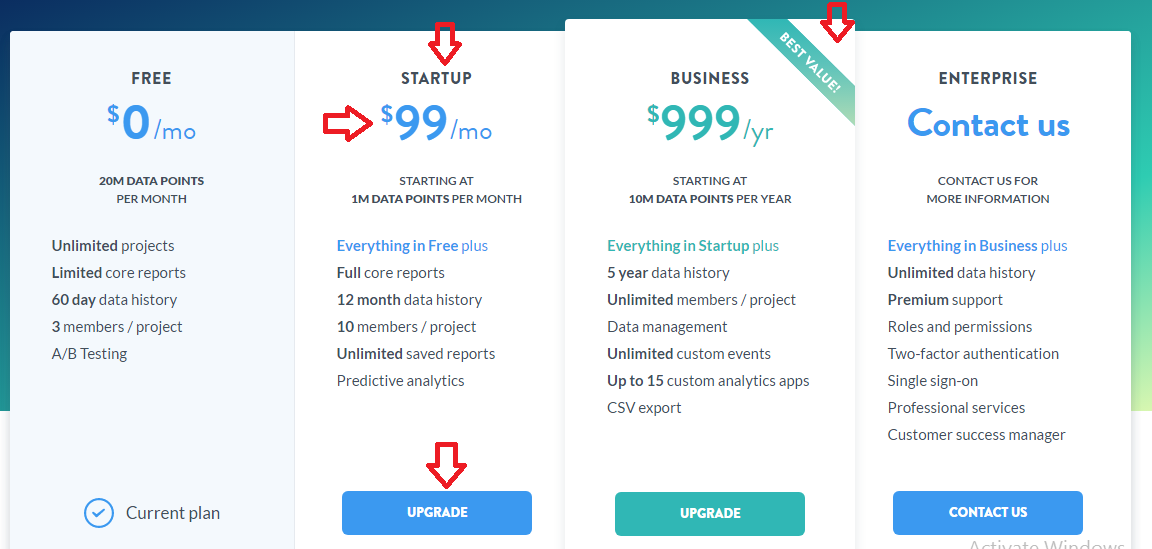 Check here for Pricing strategies by other SaasS players
Changing No. of links on Landing pages.
You can try removing the links on the landing page to reduce distraction.
Top nav bar has been removed in below image.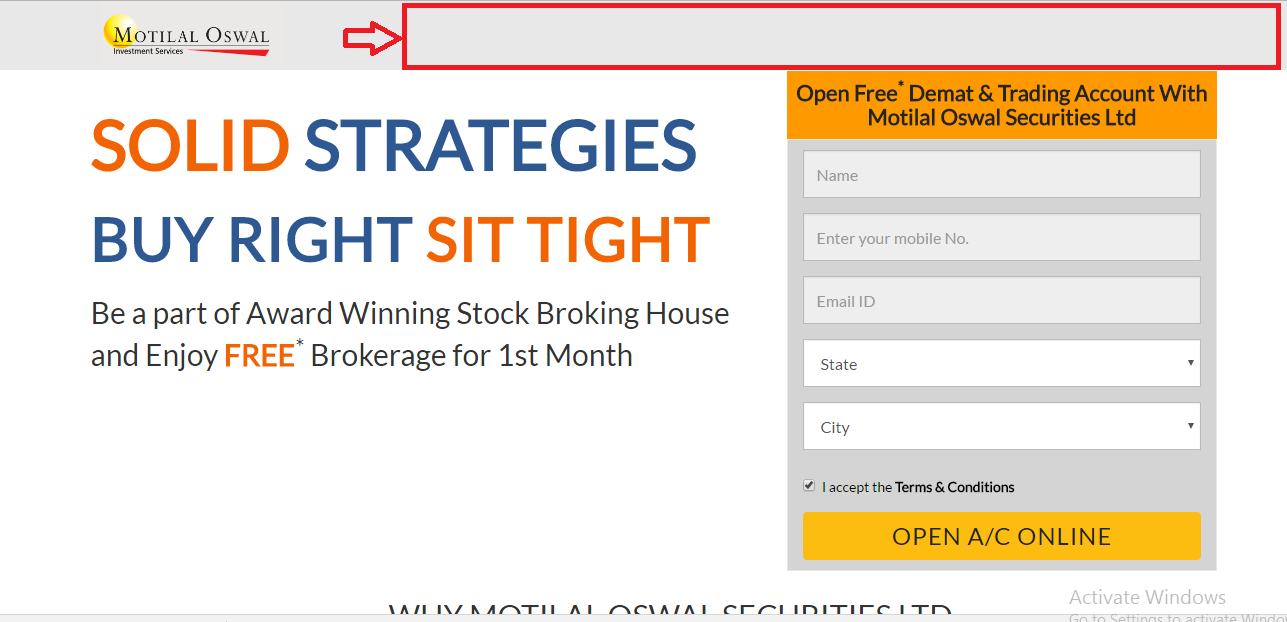 You can also test some myth busters like
Testing the conversion funnel by increasing the no. of steps by introducing some informational page.
Testing a long form so as to only capture relevant leads.
By changing pricing or introducing some decoy pricing.
You might be shocked to see the positive results.
Some of these experiments were carried out by the Marketing experts and results were quite shocking for them too.
Check here for the surprising A/B tests by experts : http://www.wordstream.com/blog/ws/2012/09/25/a-b-testing
Tools you can use for A/B testing:
WordPress A/B test plugins:
Check here for more A/B Testing Ideas.
Surely by avoiding these mistakes, nothing can stop your business from going.
Let me know your thoughts.